Pool Design & Construction
Fun And Love In Your Own Backyard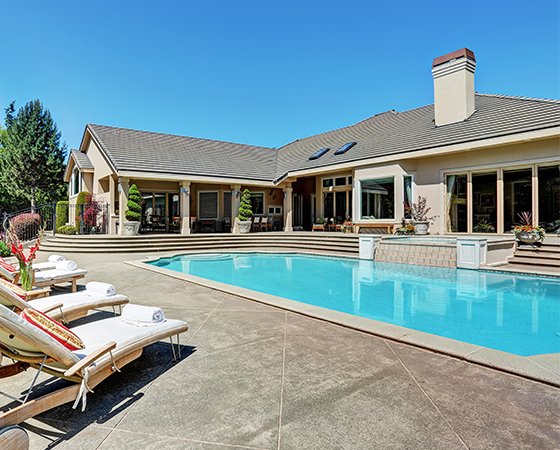 Get Your Own Private Oasis
Exotic destinations, beautiful islands, pristine waters… What if you could have that in your own backyard, a few steps from your door?
No need for expensive traveling. Your pool will provide you with endless hours of free entertainment for many years to come. 
You don't need a plane ticket to a faraway destination. Your and your loved ones can have your own piece of paradise, all year round, right outside your house. The perfect staycation.
Spend Time Outdoors With Family And Friends
A pool is the perfect way to offer your children or grandchildren a fun time when they visit. It's also the place to socialize with your friends and enjoy a cool breeze, in a safe and relaxing way.
It will add an aesthetic appeal to your home while also increasing its value. Time to build a destination where people can't wait to come around for a drink and a chill atmosphere.
Whether it's unwinding after a long day or hosting a party, a pool is a stress reliever that will always boost and improve your mood.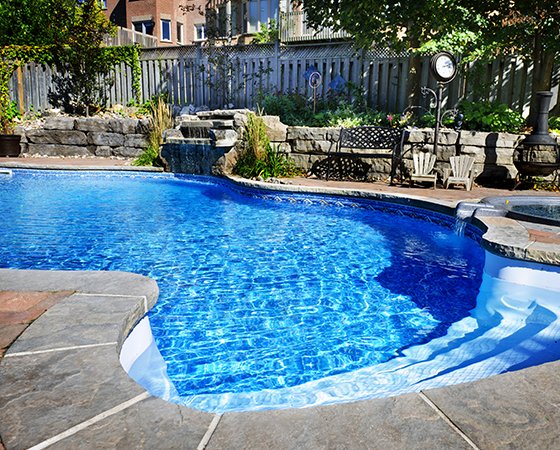 We put our listening skills at the forefront of what we do. Our process is streamlined to get the best results with minimum effort from you.

Send us a few pictures of your space and tell us about your vision for your pool. We'll get back to you fast and go over your needs and expectations, thoroughly and professionally.

After we've set up a design and answered all your questions, we start working on your pool. You can relax knowing that you're informed about the whole process and that your pool construction is in trusted hands.

Leave the world behind and take some time for you and your loved ones. Enjoy your sparkling new pool and your own paradise anytime you want.
Pool Design & Construction Prices
Basic Pool Design & Construction*
Simple gunite pool design and construction, with complimentary stone work.
Average Pool Design & Construction*
Gunite pool and with a basic outdoor living space, paver or natural stone patio, and a fire pit or fireplace.
High-End Pool Design & Construction*

Large pool with hot tub, waterfalls, jumping rocks, expansive patio area, outdoor kitchen, fire pit, custom lighting, and more.
*Prices are for residential pools and are averages. They may change depending on your location, the size of your pool, the pool design, and your choice of materials and equipment. You'll receive an exact quote for your unique pool after the in-house consultation.
We take pride in the relationships we build with our customers. Their reviews speak for the quality of our work and encourage us to keep aiming for perfection.
Very professional. Very knowledgeable. Arrived on time and did all the work to our absolute satisfaction.
I highly recommend Luke Pool Service.
Love this service because they always respond quickly and are very trustworthy.
Luke is extremely friendly. He not only does the job excellently but keeps you informed of the progress while also educating you a bit on the way.
They will be my go to people for future pool services!
Let's Give You A Pool You Can Be Proud Of